Savour Our
---
Modern Regional
---
Indian Cuisine
236 King Street, Hammersmith, London, W6 ORF
Savour Our
---
Modern Regional
---
Indian Cuisine
236 King Street, Hammersmith, London, W6 ORF
Savour Our
---
Modern Regional
---
Indian Cuisine
236 King Street, Hammersmith, London, W6 ORF
Savour Our
---
Modern Regional
---
Indian Cuisine
236 King Street, Hammersmith, London, W6 ORF
Savour Our
---
Modern Regional
---
Indian Cuisine
236 King Street, Hammersmith, London, W6 ORF
COVID-19 (Corona virus) Update
As advised by the government, our restaurant is now closed. We shall be open as soon as current restrictions are lifted.
A fine dining restaurant located in Hammersmith, Indian Zing is an ode to the flavoursome, refined Indian cuisine, with a twist of innovation. Come savour our delectable menu of contemporary yet traditional blend of Indian cuisine.
- LOCATION -
236 King Street
London W6 ORF
+44 (0)20 8748 5959
- HOURS -
Monday – Saturday
12 pm – 3 pm, 6 pm – 10.30 pm
Sunday
1 pm – 3.30 pm, 6 pm – 10 pm
Christmas
12.30 pm – 3.30 pm
- RESERVATIONS -
Please call
+44 (0)20 8748 5959
For instant booking, please call
+44(0)20 8748 5959
02087482332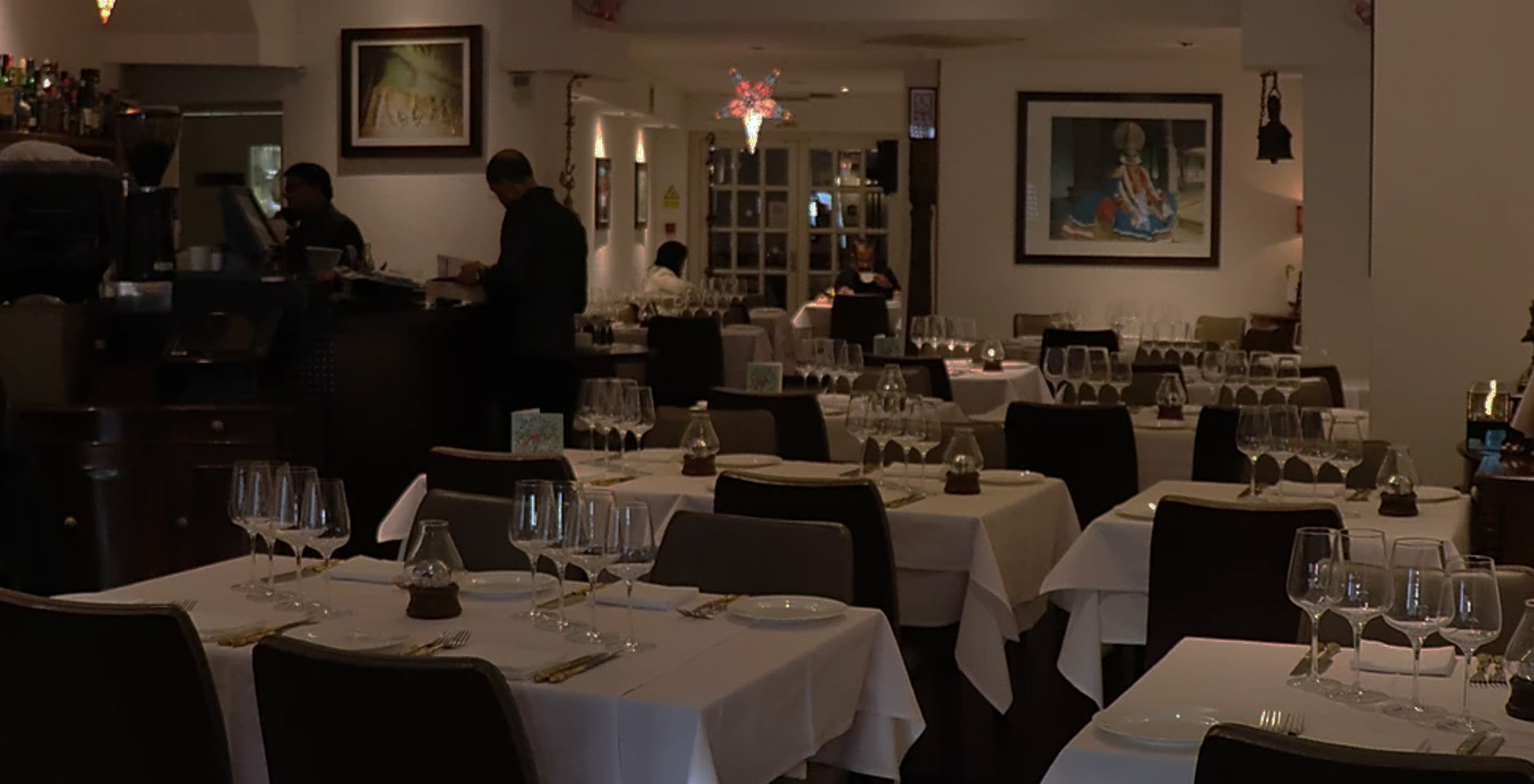 Indian Zing is a highly regarded Indian restaurant situated in Hammersmith close to Ravenscourt Park. 
We have received some great reviews from: 
Fay Maschler: Evening Standard, Jeremy Wayne: Guardian, Zoe Williams: Stella Magazine: Sunday Daily Telegraph, Bill Knott: Financial Times, Michael Winner: The Sunday Times, Cobra Good Curry Guide, Tatler Restaurant Guide, Michelin Guide, The Good Food Guide, Zagat, Hardens, and Tripadvisor.

236 King Street, London W6 ORF